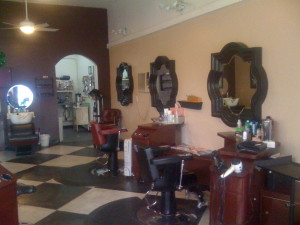 We Have Moved to a new location in Pasadena!!!!! 1387 E. Washington Blvd.( At the NE corner of Hill and Washington Blvd. )Scissors Paper Rock Salon is open from 9AM to 5PM Tuesday, Friday and Saturday and 12PM to 8PM on Wednesdays and Thursdays. We are available Sunday and Monday by appointment only.
Yolande Carson, owner and proprietor of Scissors Paper Rock Salon, graduated from On Set Motion Picture Hair Academy specializing in wig and period hair styling. She began her career as a make-up artist eventually styling for independent film, music videos and commercials. Yolande Carson has been published multiple times in industry magazines, yet helping others remains her greatest joy. Whether teaching stylists or working in her salon with clientele of over 30 years, Yolande consistently creates a total look from perfect haircut to perfect color.
Yolande is also a Regional Educator for Enjoy Hair Care Products.
Feel free to contact Our Stylists directly, or book an appointment through the reception desk:
Reception Desk (626) 791-5354
Celeste              (661) 998-9814
Dale                   (310) 398-1014
Raquel               (626) 483-1317                                                                                                                                   Angel Prado (626) 715-0264    Educator for Pureology                                         Frine Ramirez (626) 391-1719 Educator for Redken
WE HAVE MOVED!!!!!!!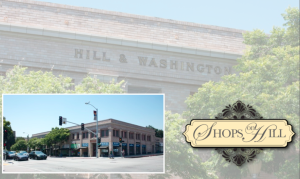 We are pleased to announce We have moved to a groovy new location in Pasadena: 1387 E. Washington Blvd. Pasadena, CA 91104 !!! 
The "Shops on Hill" is a beautifully renovated landmark building in Pasadena's Historic Highlands and is adjacent to Bungalow Heaven . All new businesses include…..
*Artisanal Coffee / Sandwich Shop, Mommy & Me Classes, Childrens Resale Boutique/Parties, Yoga Studio, Claude and Co. Fine Dining, Sushi Bar & Cupcake Shop
Looking forward to seeing you there!
Your patronage is greatly appreciated.
Book Your Next Appointment Online By Clicking The Above Logo! Thank you and look forward to seeing you!